Frank Cimildoro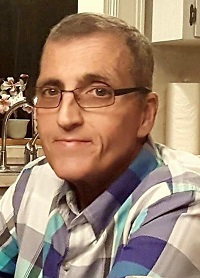 On Saturday, September 28, 2019, Frank Cimildoro, husband, father of four children, loving son, passed away at age 58. Frank received a Multivceral Transplant at Mt Sinai in New York City on August 21, 2019, fighting everyday with his loving wife and family by his side.
Frank was born on June 27, 1961 in Winthrop, MA to Faustino and Guissipina (LaVita) Cimildoro. He graduated from Catholic Memorial High School in 1980 and was inducted into The Pipe-fitters Local 537 in 1985. On May 19, 1984, he married Judith Ann Hall. Together, they raised their four children in their hometown of Milton. Frank worked for the MBTA as a journeyman pipe-fitter for over a decade, retiring in 2015.
Franks passion was his family. He always said his family was his greatest accomplishment and always wanted to see everyone happy. He enjoyed Sunday football, family dinners, and family trips to Naples FL. He loved his cat Maxxi and was a fan of NASCAR, the History Channel and cooking. He was known for his fighting strength, infectious smile, and his kind and compassionate spirit.
Frank is survived by his wife Judith, his four children, Julie Ann and her husband Patrick, Joseph, Jacquelyn, Steven and his fiancé Stephanie. His parents, Faustino and Giuseppina. Loving Aunts, Uncles, Cousins, Nieces, and Nephews. He was the son in law of Alfred Hall and Rita McDonald
A Mass of Christian Burial will be celebrated in Saint Mary of the Hills Church, 29 Saint Mary's Road., Milton, Saturday, October 5th at 10:00AM. Relatives and friends invited. Visiting hours at Dolan Funeral Home, 460 Granite Avenue, EAST MILTON SQUARE, Friday, 3:00-8:00 PM. Interment Cedar Grove Cemetery.
In leu of flowers, donations can be made to the : Make A wish Foundation of Massachusetts, One Bullfinch Place, 2nd Floor Boston, MA. 02114