Joseph J. Downey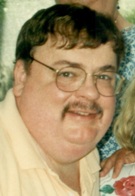 Downey, Joseph J. of Dorchester died on September 1, 2019.  Beloved husband of John Walsh of Dorchester. 
Loving son of the late Maurice Downey and Mary Jane ( Schermerhorn) Downey.  Brother of Barbara Day of Rockport, MA and the late Julie T. Downey, Maurice P. Downey, Jr., Mary Brennan, Patricia Downey, Daniel F. Downey, Eleanor Downey, his Twin Catherine E. Haley and Frances T. Downey.  Joe is also lovingly survived by many nieces, nephews and extended family and friends. 
Joseph was born and raised in Boston. He worked in the Banking industry for many years before retiring. Joe was an avid Red Sox fan of the course of many years. Joe traveled extensively with his husband John, they enjoyed numerous travel adventures around the world including Italy, Australia and Japan. Joe loved to cook and entertain, he had a love for animals and was very proud of his Irish heritage. Most of all Joseph had a special devotion to his family who were truly the cornerstone of his life. He will be missed by all who had the  pleasure to have known him. Relatives and friends are respectfully invited to attend visitation on Wednesday September 11, 2019 12:00pm- 3:00PM in the Dolan Funeral Home, 1140 Washington Street, Dorchester, Lower Mills.  A Service will follow in the funeral home at 3:00PM.  Cremation will follow. 
Donations in memory of Joseph may be made to the American Heart Association, P.O. Box 417005, Boston, MA  02241-7005.