John J. O'Connell, Jr.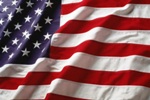 John J. O'Connell Jr., of Green Harbor, Marshfield and Plymouth, formerly of Merrimack, NH, died at Beth Israel Deaconess Hospital – Plymouth, Thursday September 5, 2019.
Born in Boston, Jack was raised in Milton and graduated from UMass Amherst with a degree in Electrical Engineering. He served in the United States Navy aboard the USS Mullinex as the electronics officer and in the US Naval Reserve. Jack joined Digital Equipment Corporation in its infancy, boasting a three digit badge number!  He opened sales offices in Orlando and Washington D. C. before returning to New England and finishing his long career at DEC as a Sales Training Executive. He enjoyed electronics, computers music and photography.
Son of the late John J., Sr. and Grace Mae (Greenlaw) O'Connell. Brother of Patricia Foley and her husband Thomas of Osprey, FL and Bourne and the late David G. O'Connell. Brother-in-law of Carol O'Connell of Quincy. Jack is survived by his five beloved nephews and niece, Christopher, David, Kevin, Richard and Gerald O'Connell and Christine Kollmorgen, many cousins, his best friend Debbie Kanady of Plymouth and his beloved cat Willy.
Visiting hour at Dolan Funeral Home, 460 Granite Avenue, EAST MILTON SQUARE, Thursday September 12 from 10:00 – 11:00 am. Interment with military honors to follow at Milton Cemetery. Relatives and friends invited.
Donations in Jack's memory may be made to MSPCA – Angell Memorial Hospital, 350 South Huntington Ave, Boston, MA 02130 www.mspca.org or Home Base, 1 Constitution Wharf Suite 140, Charlestown, MA 02129 or www.homebase.org