Helen G. Healy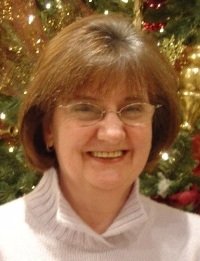 Helen (Christo) Healy, of Plymouth, formerly of Milton, passed away peacefully at home, surrounded by family on Saturday September 14th at the age of 72.
Born on September 17, 1946 in Boston; loving daughter of the late Nicholas and Olga Christo. Helen was raised in Dorchester surrounded by a large and loving Albanian family. She graduated from Dorchester High School and shortly after began working in administrative roles in the financial services industry while traveling extensively with her sisters and friends. In June of 1973 she met Jim Healy, and after only knowing each other for 41 days knew that they were meant to spend the rest of their lives together. Helen and Jim were married in April of 1974 and moved to Milton to begin a family. During her time living in Milton and raising her two daughters in the local schools Helen made lifelong friends. Families that were part of their pre-school communities are still close and cherished friends today 40 years later. In every phase of her personal and professional life she made connections with people who would be with her for the rest of her life. She had a way of connecting with people and maintaining friendships across decades. Helen's passions in life were spending time and traveling with her husband, family and best friends. But her favorite role was that of a Grandmother to her 3 grandchildren, Nicholas, Zachary, and Charlotte whom she loved to the moon and back. They were the loves of her life who she spoiled with so much love and who brought so much joy and happiness into her life.
Helen is survived by her beloved husband and soul mate of 45 years Jim Healy; her devoted & loving daughters Stephanie Boyden and her husband of Brian of Norwell and Lauren Thiounn and her husband Rick of New York City; her cherished grandchildren Nicholas, Zachary and Charlotte; her dear siblings Jean Anderson of Abington, Barbara Kehoe of Lakeville and Linda DiFonte of Pepperell; and her very close sister-in-law Noreen Lefever of Pennsylvania. In addition, she is survived by many nieces and nephews.

Funeral Services in celebration of Helen's life will be held in Holy Trinity Albanian Orthodox Church, 245 D Street, South Boston on Friday, September 20, 2019 at 11:00am. Relatives and friends invited. Visiting hours in the Dolan Funeral Home 460 Granite Ave, EAST MILTON SQUARE, Thursday 3:00-8:00 pm. Interment in Milton Cemetery.

In lieu of flowers, gifts may be made to Dana-Farber Cancer Institute in memory of Helen G. Healy to support cancer research and patient care at: Dana-Farber Cancer Institute, P.O. Box 849168, Boston, MA 02284 or via www.dana-farber.org/gift.