Ralph D. Springer Jr.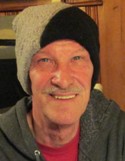 Ralph Duke Springer Jr., 67, of Dorchester, passed away peacefully at Seasons Hospice, Milton, on Friday, August 9, 2019. He was surrounded by family and friends who visited him from near and far in his final days. He handled his illness with his characteristic strength, grace and humor and remained himself right up until the very end.  
Beloved husband of Carol (Meislin) Springer. Loving father of Anna Katherine and Ralph Ian Springer.
A Celebration of Life Service will be held at the Dolan Funeral Home, 1140 Washington St., DORCHESTER LOWER MILLS, on Saturday, August 17 at 2pm. Relatives and friends invited. In lieu of flowers, donations can be made to Seasons Hospice Foundation, 8537 Solution Center, Chicago, IL 60677.