Eileen K. Miller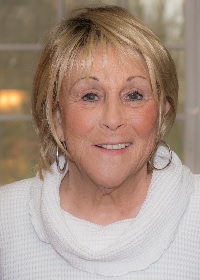 Eileen Kieran Miller, 72, of Vero Beach, Florida and North Weymouth, MA, formerly of Milton, MA, passed away peacefully on Friday, August 9, 2019 surrounded by her family.
Born in Norwalk, CT on January 22, 1947 to her loving parents, John V. and Lucy (Hall) Kieran, Eileen and her identical twin sister, Elaine, were the youngest of four children.
She graduated from Central Catholic High School in Norwalk, CT in 1965 before attending Cardinal Cushing College in Brookline, MA. After college, Eileen worked in Boston where she made lifelong and treasured friends.
In September of 1975, Eileen married Doug and together they settled in Reading, MA. They welcomed a daughter, Shannon, before moving to Coral Springs, FL where son Dougie completed their young family. They later moved to Milton, MA so they could be closer to family and friends in New England and Pennsylvania. Eileen and Doug moved to Vero Beach, FL where they eventually retired and made several great new friends and acquaintances. They continued to enjoy their summers in New Hampshire and Massachusetts.
Her greatest joy in life was spending time with and celebrating her children and, more recently, her "special little angels sent from up above", granddaughters Ava and Allie. Eileen cherished the time they've all spent together as a family on Webster Lake in New Hampshire, and with extended family on Cape Cod each summer.
Her exceptional love extended to her nieces, nephews, grandnieces and grandnephews, as well as the children of family friends, many of whom considered her their "second mom."
Eileen worked as a realtor for several years, and loved meeting new people and helping them find their forever homes. When a dear friend was diagnosed with cancer, Eileen left work to help with her care, often driving her to doctor's appointments and simply enjoying their time together.
Eileen's own battle with cancer, which she fought courageously until the end, began in 2009. Her strong faith and spirituality, along with her desire to educate herself and others about various treatment options, were hallmarks of her journey. She touched the lives of many medical professionals and fellow patients she came in contact with along the way.
Beloved wife of Douglas Miller, loving mother of Shannon Miller of London, UK and Douglas Miller and his wife, Courtney, of Boston. Cherished grandmother of Ava and Allison Miller. Devoted sister of Mary Lou Bohn and her late husband, Larry, of Milford, CT; Elaine Gallery and her husband, Walter, of Milton; and the late Marge Munger and her husband, Dave, of Stamford, CT.
A Mass of Christian Burial will be celebrated in Saint Agatha Church, 432 Adams Street, Milton, Tuesday, August 13 at 12 noon. All relatives and friends are invited. Visiting hours at Dolan Funeral Home, 460 Granite Avenue, EAST MILTON SQUARE, Monday 4 – 8 p.m. Interment private.
In lieu of flowers, donations in Eileen's memory may be made to the following charities: Better Health Care for Africa in order to support the work of Dr. Lowell Schnipper, Eileen's oncologist (betterhealthcareforafrica.org/donate), or No Kid Hungry (nokidhungry.org).