Brenda Lee (Anderson) White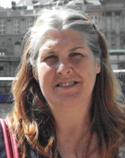 Brenda Lee (Anderson) White, 58, of Tewksbury passed away August 18, 2019 with her husband, son and daughter by her side. She died suddenly from cancer showing little symptoms till the end.
Brenda met Michael White in 1981 in Dedham and were married in 1982. Their children Daniel and Jennilee rounded out their beautiful family. Brenda always put her children and family first. She gave more of herself than anyone I know.
Loving wife of Michael White. Beloved mother of Daniel White of Salem and Jennilee White of Tewksbury. Devoted grandmother of Nicholas Fanitini, Daniel and Lily White and sister of Mike Anderson and Alice Lynn Anderson. Daughter of the late Barbara Kilday.
Funeral Services were private.
In lieu of flowers donations can be made in Brenda's memory to the Glenice Sheehan Woman's Recovery Home: Lowell House Addiction Treatment & Recovery, 101 Jackson Street, Lowell, MA 01852, Attn: William Garr, CEO