Ann Willcox Seidman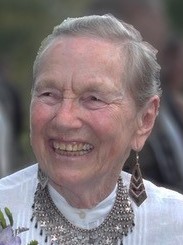 Ann Willcox Seidman, died on August 13, 2019. She was born April 30, 1926.
Professor Seidman was the beloved wife of the late Professor Robert B. Seidman, mother of Jonathan Seidman of Milton, MA, Judy Seidman of Johannesburg, Katha Seidman of Brookline, MA, Gay Seidman of Madison, WI, and Neva Seidman Makgetla of Johannesburg, South Africa. Ann was the beloved mother-in-law of 4, grandmother of 10 and great-grandmother of 4.

Ann was Professor of Economics and taught at Boston University, Clarke University, Brown University, Wellesley College, University of Wisconsin (Madison), and at the Universities of Ghana, Nigeria, Tanzania, Zambia, Zimbabwe and Beijing. Ann and Robert Seidman pioneered the field of law and development and legislative drafting, around the world, from Bhutan to South Africa, and helped draft constitutions for many countries, including Namibia, Somalia, Iraq and Afghanistan. They loved sailing in Maine with family, friends, and colleagues. T
Family funeral services will be private. A public memorial will be held in a few months.
In lieu of flowers, donations may be sent to the (Boothbay Region Land Trust (https://bbrlt.org/), (https://www.weareplannedparenthood.org/) and ACLU (https://action.aclu.org).