Winnifed Austin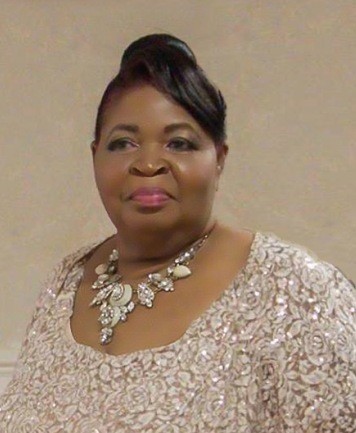 Winnifred Trifena (Green) Austin, a loving mother, sister, aunt and friend passed away on Tuesday, July 23, 2019. Winnifred was born in Kingston, Jamaica May 9, 1944 to the late Esmine and Ernest Green. In her early 20's, she migrated to the United States and assisted her brothers and sisters in joining her. Winnie's life was centered around her large family and the delights of her life were her daughters and grandchildren.
Winnie was the epitome of a lady, one who will always be remembered for her cooking, dressmaking, painting and her baking. She was excellent at all of them and did it all with Class and Sass!
Winnie had her share of challenges throughout her life, but she was a survivor and will be missed by all who had the pleasure to have known and loved her.
Winnifred is survived by her daughters Renee and her husband Calbert Coakley and their two children Kennedy and Christian of Loganville, GA, Alicia Austin and her son Noah Rawlins of Far Rockaway NY, her former husband Winston Austin of Far Rockaway, NY. Stepchildren: Greg and his daughter Jade of Barbados, Arliegh his wife Karen and their sons Daniel, Andrew, and Joel of Barbados.
Siblings: Winston and wife Laura of Snellville, GA, Yvonne and husband Lennox of Mattapan, MA, Bernard and wife Elaine of Conyers, GA, Stafford and wife Ingrid of Port St. Lucie, FL, Jennifer and husband Max of Mattapan, MA, Winsome and husband Ewan of Mattapan, MA, Ridgmark aka Paul of Hyde Park, Carolyn of Loganville, GA, Yvonne Burks of Averne NY, Herbert aka Bertie of Manchester England, and Canute wife Gail of Manchester, England and a multitude of nieces, nephews, cousins, family members and friends
Winnie is preceded in death by her mother and father Esmine and Ernest Green. Her sister Viola Sharon aka Cherie, Her nieces Thyra "Toya", and Olivia. Her nephew Stephen.
Family and Friends are respectfully invited to attend visitation on Saturday August 3, 2019 From 9 AM – 10:00 AM at Dolan Funeral Home 460 Granite Ave., EAST MILTON SQUARE, followed by a Celebration of Life Service at 10:00 AM at the funeral home. Interment Forest Hills Cemetery. The Repast will be held at Cathay Pacific in Quincy, MA.