James W. Beyer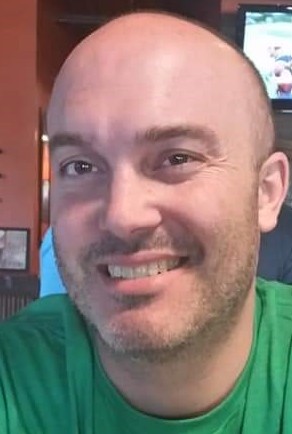 James W. "Jim" Beyer, age 42, of Mesa, Arizona and formerly of Milton, passed away unexpectedly in Arizona on July 10, 2019.
James was the father of Justin, Ryan and Haley Brown of Orlando, Florida; son of Edmund B. Beyer and the late Joan B. Beyer of Milton; brother of Charles W. Beyer and his wife Tanya of Washingtonville, New York; and brother of Andrew B. Beyer and his partner Jeffrey Bukowski of Pittsburgh, Pennsylvania; and uncle to Connor and Kylie Beyer. He leaves behind many friends.
James was a graduate of Milton High School, class of 1996, where he was a pitcher on the baseball team for 4 years. He worked for many years in sales in the automobile business.
Visitation will be held on Wednesday, July 24th from 9:30am to 11:00am at the Dolan Funeral Home, 460 Granite Ave., EAST MILTON SQUARE; followed by a Funeral Service at 11:00am at Dolan Funeral Home
In lieu of flowers, donations can be made in Jim's name to the Pine Street Inn, 44 Harrison Avenue, Boston, MA 02118.