Annette M. (Kelliher) Dragon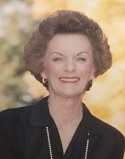 Annette Marie (Kelliher) Dragon passed away on Thursday, July 25, 2019, at the age of 83. Loved by her family and friends for her kind, generous spirit and genuine love for others, Annette's death is regarded as a blessing, releasing her from the massive stroke she suffered.
Annette was born on February 23, 1936, in Boston, the daughter of Frederick and Jeannette Kelliher. A life-long resident of Milton, where she attended St. Agatha's School, Mount Saint Joseph Academy and Mount Ida Junior College. She married the love of her life, Edmond Dragon, in October 1960, and so began their 40-year journey together. A devoted wife and mother, she created warm and welcoming homes in Milton and Wellfleet, the latter a home near the Cape beaches where she loved relaxing with family and friends and enjoying the beauty and serenity of the Cape. She lived her life peacefully, spiritually and surrounded by love.
Annette leaves her four children, Michele Livingston and her husband David of Wellesley, MA, Suzanne Waters and her husband Patrick of Cohasset, MA, Elise Potter and her husband John of Chepachet, RI, and Edmond Dragon, Jr. and his wife Barbara of Milton, MA; her sister and best friend Mary Louise Isaac of Belmont, MA; many nieces and nephews; 10 grandchildren, 1 step-grandchild and 2 step-great grandchildren who all dearly loved her; and many precious friends. She was predeceased by her siblings: Frederick Kelliher, Jr., Jeanne Johnson, and Celine Gallagher. The family wishes to thank Mom's helper and friend Heather Finnerty who brought her tremendous joy.
A Mass of Christian Burial will be celebrated in Saint Agatha Church, Adams Street at Brook Road, Milton Monday July 29 at 9:00 am. Relatives and friends invited. Visiting hours at Dolan Funeral Home, 460 Granite Avenue, EAST MILTON SQUARE, Sunday 2-6 PM. Interment Milton Cemetery.