Frank N. Lynch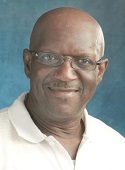 Frank Neville Lynch, of Mattapan, went to be with the Lord on May 23, 2019. Beloved husband of Silvia Lynch of Mattapan. Loving son of Vera Greenidge, NY. Devoted father of Gary Lynch of Dorchester and Deikel McCray and her husband Dorian of Washington, DC.  Brother of Hazel Chase of NY, Vilma Rogers of MA, Janet Stewart of NY, Heather Greenidge of NY and Suzane Moton of Virginia.  First Cousin Victor Lynch of MA, Nigel Lynch of Barbados, WI, Norma Lynch of England, Vashti White of Canada, Angela King of Bostoon, Grantley Lynch of North Carolina. Son-in-Law to Roseman Headley, Brother of the late Velcie Craigg, Nephew of the late Lionel Lynch.  Cherished grandfather of Gary Jr., G'Zharia, Genice, Genea, Gavin and Giana Lynch and Asia McCray.  Great-grandfather of Gary III and Giordan Lynch.
Frank was born in St. Michael, Barbados West Indies. He was in the printing industry and was a printer for Harvard University for over 30 years before retiring. Frank enjoyed spending time with his family who were truly the most important aspect of his life. He will be missed by all who had the pleasure to have known him.
Family and friends are invited to attend visitation on Saturday June 8, 2019 10-11am at Greater Love Tabernacle Church, 101 Nightingale Street, Dorchester. A funeral service will follow at 11:00am. Burial in Cedar Grove Cemetery, Dorchester.