Francis "Frank" J. McCarthy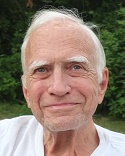 Francis "Frank" J. McCarthy, 92, of Lynnfield, passed away on May2, 2019 at home. He was the beloved husband of Frances E. (Chisholm) McCarthy for 51 years.
Born in Dorchester on November 11, 1926, eight years to the day after the end of World War I, he was brought up and lived in the shadow of Meeting House Hill in Dorchester. Frank was a proud graduate of the Mather Elementary School and of Boston Latin School. After graduating from Boston Latin School, Frank served in the Army Air Force at the end of World War II. Upon returning home, he attended MIT, the Harvard Graduate School of Education, and Tufts University Medical School.
After spending his first forty plus years living in Dorchester, he and his young family moved to Lynnfield, MA in 1970. Frank started his medical career as a general practitioner on the South Shore of Boston and then as a psychiatrist at the Melrose/Wakefield Hospital – for a time, he was chief of psychiatry at the hospital – and in his office in Wakefield, MA.
He was a world traveler, sometimes spending weeks away at a time, visiting places Americans did not necessarily visit in the 1950's and 1960's, including Egypt, Syria and Jordan, Post World War II Germany, Franco's Spain, and Central and South America. After having his family, they continued to travel far and wide, including multiple trips to Europe and the Caribbean. His favorite place in the world was Paris, France, having visited about eight times.
In addition to traveling, he enjoyed taking his family to historical spots, going to museums, and eating at restaurants from greasy spoons to five star establishments. He also loved to ski, and he especially relished spending his summers at the family's Rockport, MA cottages. Spending time with his family always put a smile on his face – he valued those times.
Frank was a lifelong learner, especially of languages. He put his family first instilling in them the ability to think critically and thoughtfully. He also impressed upon them a sense of adventure and wonder.
In addition to his dear wife, Frank is survived by his three cherished children, Eileen Cakouros and her husband, Jason, Edward J. McCarthy and his wife, Nicole, and Andrew J. McCarthy and his wife, Melissa; his five grandchildren, Anna Cakouros, Drew Cakouros, Maggie McCarthy, Fiona McCarthy, and Callum McCarthy; and many brothers-in-law and sisters-in-laws along with their children.
Visiting hours on Monday, May 6, 2019 from 4-8PM in the Dolan Funeral Home, 1140 Washington Street, Lower Mills, Dorchester. Relatives and friends are respectfully invited to attend a Mass of Catholic Burial on Tuesday, May 7, 2019 10:00am in St. Ann Parish, 243 Neponset Ave., Dorchester. Interment will be at Holyhood Cemetery, Brookline, MA.