Ena Veronica Thomas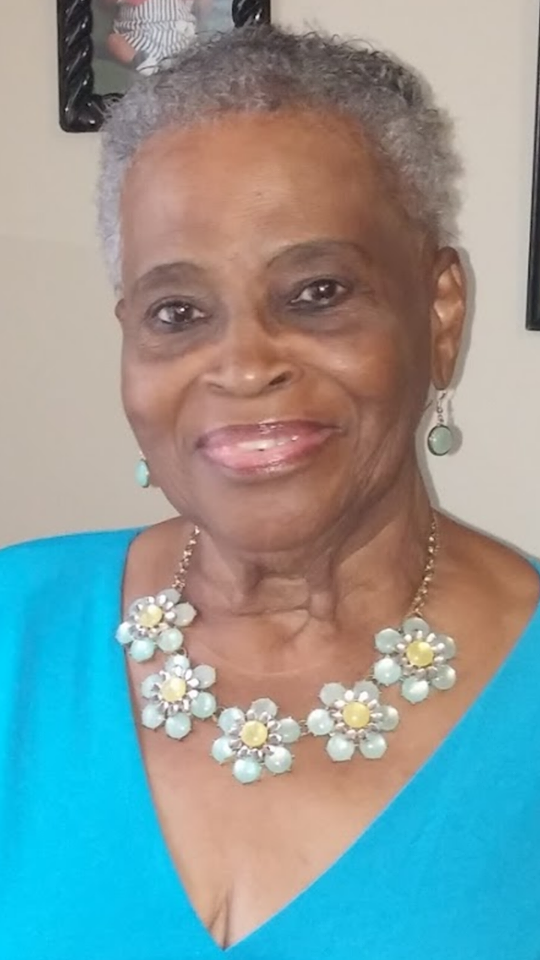 Mrs.Ena Thomas, born Ena Greene on June 1st, 1936 in Moriah Tobago, was called home on Sunday May 19th, 2019 after a brief illness.  Exactly 50 years to the day of arriving to the US.  Daughter of Iris Bennett and Seibert Greene, granddaughter of Rose Bennett.  Granny was described as "the most beautiful girl in the dance by her husband Hubert, which was the night he first laid eyes on "His Ena".  They recently celebrated their 61st wedding anniversary on April 27th, 2019.  Together they have 3 wonderful children Frank, Cheryl and Bianca.   
When Mrs. Thomas was given the opportunity in 1969, to migrate to Boston, she was faced with the decision to leave her husband and young children behind. Although it hurt her heart, she had to take the opportunity knowing that they will be taken care of and it was a chance to better her family life. 6 months later she was joined by her family and they were one again. She briefly worked at the Hilton hotel, but eventually moved to The New England Telephone Company/Verizon where she remained until she retired.
Ena is survived by her loving husband Hubert, children Frank Thomas, Cheryl Thomas Harvey, Bianca Thomas, Arnold Thomas, daughter in laws Cherylann and Lauren Thomas. Grandchildren Tristan, Travis, Tiffany, Adrian, Leean, Ryan, Aquame, Frank Jr, Destini with an I, great grandchildren Tahkeel, Terrance, Timothy, and great-great-granddaughter Destiny with a Y. She is also survived by her siblings Ida, Yvonne, Gloria, Doreen, Jerry, Erla, Oswald, Hilton, Carlton and McDonald. Preceded in death by her siblings Winna, Joy, Hamilton, Paul and her nephew Tracey "Buckey" Lewis.
Dad fondly remembers "His Ena" saying "Hugh, what kind of Bee honey wax is holding me to you? His response was always "It's The Green Banana" and they both will have a great laugh about it.
Being involved with carnival with the Coker's, going to Bingo, conversing with Ms. Emlyn daily about General Hospital, her sister friend Ms. Lorna her partner in just about anything, chatting with Ms. Roslyn about everything, and all the times she would get dressed in her best and celebrate life with her friends that have passed on, the Roses and the Browns, was just a few of the activities and wonderful friends that made up Ena. Her greatest achievement in the 82 years, 11 months and 18 days, while she was on loan to us was her FAMILY. She will always say LOVE EACH OTHER every time she was leaving to return to Tobago.
Now that we are getting ready to send her on her final trip back to Tobago, we would like to pass on the same advice she gave us LOVE EACH OTHER and we thank you for loving her as she loved US ALL.
Visiting hours will be held at the Dolan Funeral Home, 1140 Washington St., DORCHESTER LOWER MILLS on Monday, June 3, 2019 from 4pm-6pm. The Funeral Service will begin at 6pm. Interment in Trinidad & Tobago at a later date.