Marie Angela Kuselias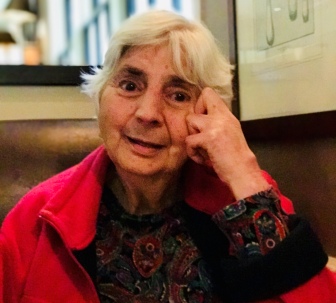 Marie Angela Kuselias, 71, of Milton, formerly of East Springfield, passed away on Friday, April 5, 2019 at the Beth Israel Deaconess Hospital in Boston.
Marie was a daughter of the late George and Antonia (Saber) Kuselias. She was raised in East Springfield MA and lived in her family home until 2011. She then moved to Milton to live with her sister Christine and her family. Marie had a passion for her family and many friends. Marie loved holiday celebrations, movies, delicious homemade foods and her devoted cat "Sammi". She and her mother and sisters loved to spend time at the beach every summer. Marie had many friends and always greeted them warmly with a wave or a hug. She was a member of First Congregational Church of Milton.
Marie is survived by her three sisters… Anita Burd and her husband Dennis of Mendon, Leila Blaylock and her husband Clayton of Watertown, Christine Paxhia and her husband Steven of Milton and her brother George Kuselias and his wife Lynn of East Longmeadow. Her cherished nieces and nephews Gina Burd, Eric Burd, Gregory Burd and his wife Kylie, Allison Peters and her husband Matt, Elizabeth Blaylock, Stephen Kuselias and his wife Ashley, Peter  Kuselias and his wife Marilyn, John Kuselias and his wife Julie and Alexander Paxhia will miss her dearly.
Marie's funeral service will be held on Friday, April 12, 2019 at 10:00A.M. at First Congregational Church, 495 Canton Avenue  in Milton. Visiting hours at Dolan Funeral Home 460 Granite Avenue, EAST MILTON SQUARE, Thursday, April 11, 2019 from 5pm until 8pm.
Contributions in lieu of flowers may be made in Marie's memory to the Milton Youth Center, 495 Canton Ave, Milton, MA 02186.