Johny Goyau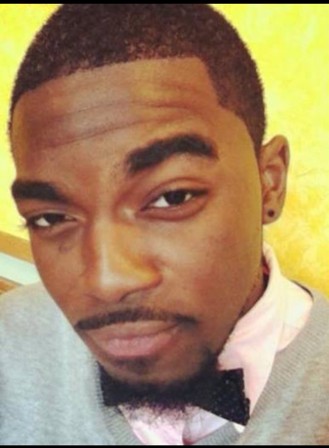 Johny G. Goyau, 25, of Hyde Park tragically left this earth on Sunday, April 21, 2019 after an automobile accident.
Johny was born on March 1, 1994, at Boston Medical Center in Boston, MA to his loving parents, Jean George E. Goyau and Marie Laguerre-Goyau. He grew up in Boston, attended St. Matthew's Elementary School, matriculated to the William Barton Rogers Middle School, went on to attend East Boston High School, transferred to and graduated from Boston Day and Evening Academy in 2017. He later attended Year Up. Year Up is a rigorous, holistic program that aided Johny with his personal and professional development. Johny's long-term goal was to obtain his bachelor's degree in business and to ultimately become an entrepreneur.
He always had a smile on his face that positively impacted others. Being around Johny gave people around him a sense of belonging. His passion to help others led him to the Hyde Park Community Center where he volunteered and tutored students after school. It also motivated him to pour into his work at Brewster EMT Company and most recently into his role as a transporter at the Hebrew Rehabilitation Center.
Johny loved to play basketball, to dance and to make others happy. He was always looking fresh; he had a great sense of style. Most of all, Johny loved his family and friends. He shared a special bond with several people, paramount among those bonds was his friendship with Romario Cameron who sadly passed alongside Johny.
He is survived by his loving parents, Jean George E. Goyau and Marie Laguerre-Goyau. By six siblings- his two sisters Kathleen Goyau and Sherlene Goyau and his four brothers Gregory Goyau, Jeffrey Goyau, Stanley Goyau, and Jude Goyau. By his two nephews, Jakori Goyau and Shaquin Barrett and three nieces Gabriella Goyau, Woodjena Goyau and Aajaylah Goyau.
He is further survived by the Jospeh, Laguerre, Louissaint, Osias, Cadet, Cantave, Seignon, Garcon, and Compre' families and by countless friends.
Johny will be forever missed and will always share a special place in our hearts.
A celebration of Johny's life will be held at Mount of Olives Haitian Evangelical Church, 1285 Hyde Park Ave., Hyde Park, MA on Saturday, May 4, 2019 from 9-11AM. Family and friends are invited. Visiting hours will be prior to the service from 8-9 AM. Interment will be held at Oak Lawn Cemetery.