James McCarthy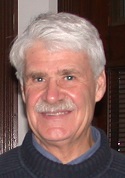 James Patrick McCarthy, age 82, of Milton, formerly of Savin Hill, Massachusetts, passed away peacefully on Saturday, April 6, 2019.
Beloved husband of Mary (LeClaire) McCarthy. Loving father of Andrea McCarthy and her husband Babak Yektafar of Vienna, VA, Kristin McCarthy and her husband Vassilis Serafeimidis of London, England, Peter McCarthy and his wife Cara (Ellis) of Milton and Daniel McCarthy and his wife Debbie Hodin of Arlington. Cherished grandfather to Aidan James, Andreas, Chloe, Theo, Evan, Sophie, and Ella.
Jim was born in Savin Hill, MA to Patrick (Mac) and Rose (O'Donnell). He was a loving brother to Patricia (McCarthy) Powers and her late husband Robert "Elliot" of Savin Hill and Rosemary (McCarthy) Gilmartin and her husband David of Savin Hill. As the only boy, his mother adored Jim and always called him "my Jimmy."
A very proud Triple Eagle, Jim graduated BC High in 1954, Boston College in 1958, and Boston College School of Law in 1961.  He was a star athlete playing football, baseball and basketball in high school and college. A southpaw speedy pitcher, Jim was a starting pitcher at Boston College, and he was inducted into the BC High Hall of Fame for football.  A season ticket holder for BC football, he was a very devoted lifelong fan. Jim was also an avid tennis player and Captain of the tennis team Killer B's at the Boston Athletic Club, where he was a member for many years.
Jim served his country proudly in the Air Force and was deployed to Phalsbourg, France during the Berlin Crisis in 1961-62 in the Massachusetts Air National Guard.
After law school and his military service, Jim first served as Assistant Attorney General under Attorney General Robert Quinn, and then as an attorney for Reed, McCarthy and Mulligan, where he worked on a major case that led to the novel and movie starring Paul Newman, The Verdict. Jim then opened his own medical malpractice law firm in Boston where he practiced for the majority of his legal career and represented cases for brain and head trauma that were at the forefront of Chronic Traumatic Encephalopathy (CTE). Jim also wrote a novel Fatal Flaws, a medical malpractice thriller.
Jim married the love of his life, Mary LeClaire, in 1963, and they had a wonderful marriage of almost 56 years. They had four children, Andrea, Kristin, Peter and Daniel.  The McCarthy family lived in Dorchester and then moved to Milton.   Later, Jim and Mary moved to Beacon Hill and enjoyed all that Boston had to offer.  They walked everywhere, enjoyed dinning out, cultural events, sports, the Boston Public Library, the MFA, the Gardner Museum and strolling the Common.
Jim very much enjoyed spending time with his family in Westport, the Cape and the Vineyard.  In the early years when their children were young, Jim and Mary spent glorious summer holidays in Westport enjoying water-sports, quahogging, golfing, eating lobster and having a cold gin and tonic on the deck. Later, there were annual family summer vacations on the Cape where he loved spending time with all of his children and grandchildren, going to the beach and playing golf, as well as many 4th of July adventures on the Vineyard with Peter, Cara, Chloe, and Sophie.
Jim and Mary had a love of traveling. They went to Bermuda, Aruba, Barbados and St. Croix among other destinations in the early years and later loved traveling to Europe, including Paris, Italy, Greece and visiting their daughter Kristin and her husband Vassilis and their sons Andreas and Theo in London. They always had an adventure to share or random amusing encounter with a stranger who later became a friend.  As a lovely and chatty couple, they could even befriend the grumpiest of London bus drivers.
They also enjoyed their visits to the Washington, DC area with Andrea, Babak, and Aidan, and Lake Sunapee with Dan, Debbie, Evan and Ella.
As someone who was very young at heart himself, Jim loved his grandchildren.  He was expert at winding them into a frenzy before handing them back to their parents.   He loved to talk to them about school and sports and attend local games.
Jim was a regular at his son Peter's tavern The 21st Amendment in Beacon Hill.  He loved to drop in for proper pint of Guinness or the daily special.  His distinctive good looks even got him casted as an extra in the film What's Your Number when it was filmed there.  He befriended the star Anna Faris and spent the day hanging out with her and her then husband Chris Pratt.
Jim loved to talk history and politics, especially with his wife Mary and son Daniel. He was an avid reader and read both the Boston Globe and the New York Times every day.
Jim was involved in the early days of the Ronald McDonald House at Children's Hospital.  He also volunteered regularly serving dinners at the Wednesday night supper club for the less fortunate at the Paulist Center in Boston, where he was an active member while they lived in Boston.
Jim will be dearly missed.  His spirit of joy and kindness will live on through his wife, his children and grandchildren and all that loved him.
A Celebration of Life Service will be held in Dolan Funeral Home, 1140 Washington Street, DORCHESTER LOWER MILLS, Saturday, April 13th at 10:30 AM. Visiting hour to be held at 9:30 AM prior to the service. At the request of the family, Interment Private.
Memorial donations in Jim's name may be made to Paulist Center, 5 Park Street, Boston, MA 02108 https://www.paulistcenter.org/give/ways-to-give/