Olivio De Andrade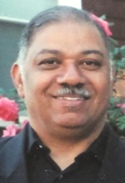 Olivio De Andrade, 73, of Roxbury, passed away March 1, 2019.
He was born in Achada Grande of Fogo, Cape Verde to Raul Miranda and Vitalinia Andrade Correia on December 17, 1945.  With such a great devotion to faith, he and Josefina raised their children.
Beloved husband of the late Josefina Goncalves De Andrade.  Loving father, grandfather, brother, uncle, cousin and friend.
A Mass of Christian Burial will be celebrated in Saint Patrick Church, Dudley Street at Blue Hill Avenue, Thursday March 7 at 10:00 AM.  Family and friends invited.  Visiting hours at Dolan Funeral Home, 1140 Washington Street, DORCHESTER LOWER MILLS, Wednesday from 5-9 PM.  Interment Cedar Grove Cemetery.