Christine M. Maguire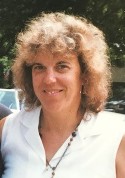 Christine M. Maguire, 67 of Dorchester, passed away March 13, 2019 surrounded by her loving family.
Beloved wife of Laurence "Dusty" Maguire.  Loving mom of Laurie Maguire of Watertown and the late Erika Maguire.  Sister of Jan Macpherson of VA and Douglas Macpherson of CA.  Sister-in-law of Thomas Maguire and his wife Mary of Canton and Marjorie Moss and her husband Robert of North Reading.  She is survived by her step-mother Virginia Macpherson of VA and several nieces and nephews.
Born in Washington, D. C. to the late Alan and Frances (Wagonner) Macpherson, she earned a Masters in Human Services from the University of Massachusetts Boston.  Dedicated to her field, Christine was an Educational Consultant for many years.  She was a member of the National Association for the Education of Young Children, Boston Worker's Alliance, The People First and Dorchester People for Peace.  Christine was an advocate for the Big Sister Association.  She cherished her time as a role model and big sister to Joeliants.
A Prayer Service will be celebrated at Dolan Funeral Home, 1140 Washington Street, DORCHESTER LOWER MILLS, Tuesday March 19th at 12:30 PM.  Family and friends invited.  Visiting hours prior to the service from 10:30 am to 12:30 PM.  Interment Private.
In lieu of flowers, donations in Christine's memory may be made to:  Dorchester People for Peace, 41A Brent Street, Dorchester, MA 02124