Mark J. Marandett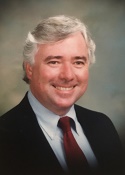 Mark J. Marandett, age 74, died March 9, 2019 in South Shore hospital after a lengthy illness.
He was born in Worcester, MA to the late Francis and Agnes (O'Toole) Marandett.
Mark received his undergraduate degree and his Master of Guidance and Psychology degree from State College, Worcester.   He continued his graduate studies in Educational Administration throughout his career at Boston University, University of Massachusetts, Amherst, Fitchburg State College and Notre Dame College.
Mark dedicated his career as an educator. He was a teacher in Los Angeles, CA, and Fitchburg, MA and later became an Assistant Principal in the Fitchburg school system.  He was a Principal in the Derry, NH public school system at Derry Village School for 15 years.
Mark later became an insurance agent for the Horace Mann Insurance Company serving the needs of educational professionals.  He also found time to work with the special education students in Derry and Londonderry, NH.
Mark was an avid reader and master of puns. He especially enjoyed boating, swimming and fishing on Lake Winnipesaukee in NH. He was a collector of steins, Looney Tunes glassware and watches.
Mark is survived by his wife Beverly (Joyce) Marandett, his daughter Kerry and her husband Kurt Kiley of  Londonderry, NH, daughter Kristen and her husband Matthew O' Hara of Milton, MA. Grandfather of Patrick and Reade O'Hara of Milton. Brother of Ann O'Connell of CA and Paul Marandett and his wife Nancy of Dover, MA.  Uncle of John, Matthew and Thomas O'Connell, Eric Marandett and Lynn (Marandett) James.
Funeral Services Private.
If desired, donations in Mark's memory may be sent to The Myasthenia Gravis Foundation of New England (http://www.mgane.org/)