Honorable Paul K. Leary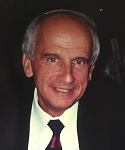 Honorable Paul K. Leary, of Milton and Pocasset passed away peacefully on Thursday, February 21, 2019 surrounded by his loving family.
Born in Boston on August 4, 1939 to George J. and L. Marion (McKenna) Leary of the West End.
Paul served proudly as the First Assistant District Attorney for the Suffolk County District Attorneys office. In 1993, Paul was sworn in by Governor Weld to preside over the Brookline District Court. Paul ended his career as the First Justice of the Boston Municipal Court. Paul felt very blessed to end his career in the court where he first began working at the age of sixteen.
Paul taught at Suffolk University Law School for over thirty years and lectured at the New England School of Law. He was the past president and a current Board member of the National Board of Trial Advocacy. In July of 2018, Paul was recognized by his peers on the National Board of Trial Advocacy with the Lifetime Achievement Award.
Paul was a past Board member of The Neighborhood Club of Quincy where he and his wife enjoyed many happy occasions.
Beloved husband of Roberta A. (Carroll) Leary. Loving father of Marie Leary Kelly, Esq., and her husband Hugh J. of Milton, Paul K. Leary, Jr. Esq., and his wife Lee Ann of Villanova, PA., Pamela Murphy Esq., and her husband Marc of Milton and Maureen Leary Morris and her husband Jay of Canton. Cherished grandfather of Nora, Meghan, and Bridget Kelly, Jack, Catherine and Brendan Leary, Nolan and Kelly Murphy and Tristin, McKenna, Brannen, Elaina and Kiernan Morris. Brother of George J. Leary, Jr. and the late Daniel F. Leary.
Paul and Bobbi traveled the world with friends. Paul loved attending his grandchildren's activities. Paul loved competing in any sport he played, especially racquetball and golf. Paul enjoyed coaching his son's hockey team and his competitive nature and passion for hockey led the Milton Squirt A team to win the State Championship in 1980 for the first time ever in Milton Youth Hockey.
Paul loved spending his summers in Pocassset. For over thirty years, Paul had a standing 6:30pm reservation at his beloved Chart Room in Cataumet where he enjoyed good conversation and laughter with family and friends.
For all of Paul's accomplishments he was most proud of his family. Paul and Bobbi celebrated their 50th wedding anniversary this past November. For Paul, family always came first.
A Mass of Christian Burial will be celebrated Tuesday, February 26 in St. Elizabeth Church at 10 AM. Relatives and friends invited. Visiting hours at Dolan Funeral Home, 460 Granite Ave., EAST MILTON SQUARE, Monday 4 – 8 PM. Interment Milton Cemetery. In lieu of flowers, donations may be made in Paul's memory to Milton Council on Aging, 10 Walnut Street Milton, Massachusetts 02186