Edwina C. Karalekas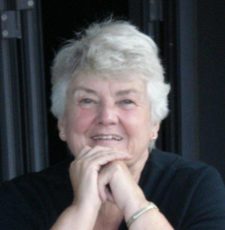 Edwina C. Karalekas, of Milton and Harwich Port, passed away peacefully on December 22nd surrounded by her family.  Beloved wife of the late George Karalekas, loving mother to Charles and his wife  Sharon of South Elgin, IL, Janet Poirier and her husband Richard of Middleborough, Joanne Kelly and her husband Kevin of Weymouth, Lisa Lynch of Plymouth, the late James Karalekas of Homewood, IL, and Lee Ann Karalekas of Milton.  Daughter of the late Edward Beckwith and the late Irene Mazzucchelli.  Sister of the late Barbara Stanton, Valerie Gillis, the late William Mazzucchelli, Margaret Sinisalo, and Louis Mazzucchelli.  Sister-in-law to Elaine Doyle.  Cherished "Nana" to 12 grandchildren.  Loved by many nieces, nephews and cousins.  Edwina's "heaven on earth" was her home in Harwich Port where she thoroughly enjoyed spending time with her extended family and friends.
Relatives and friends are invited to celebrate Edwina's life at Dolan Funeral Home, 460 Granite Avenue, East Milton Square, Friday, December 28th at 11:00 AM. Visiting hours at the funeral home Thursday, 4-8 PM.  Interment at Milton Cemetery.
In lieu of flowers, donations can be made in Edwina's memory to the New England Home for Little Wanderers, 10 Guest Street, Boston, MA 02135, www.thehome.org.