Jacqueline "Jackie" M. (Leach) Gallagher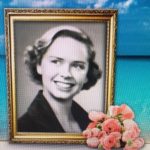 Jacqueline M. Gallagher, 90, died peacefully November 7, 2018 at home. Born in Boston, MA in 1928, Jackie graduated from Milton High School and studied music at the Boston Conservatory at Berklee. She met and married John J. (Jack) Gallagher in 1952 and in 1963 she permanently relocated to Florida. Starting as a volunteer, she served for nearly two decades as Club Manager for the Key Biscayne Tennis Association. Jackie moved to Seminole in 1998 and volunteered at the Suncoast Seabird Sanctuary and campaigned for the Pinellas County park system.  She had a passion for caring for animals. Jackie enjoyed sports, travel, and music.  She was a devoted wife, a loving and beloved mother, and a loyal friend. Above all, she enjoyed spending time with her family. Jack, and her parents, Dr. and Mrs. George V. Leach, predeceased her. She is survived by her two children, son, David and daughter-in-law Marina R. (Welch); daughter, Leslie; two grandchildren, Kyle and Marjorie and many other dear relatives and friends.
A Mass of Christian Burial will be celebrated in Saint Agatha Church, 432 Adams Street, Milton, Friday, December 14 at 10:30 AM. Relatives and friends invited. Visiting hour at Dolan Funeral Home, 460 Granite Avenue, EAST MILTON SQUARE, Friday 9:00 – 10:00 am. Interment Milton Cemetery.
Memorial donations in Jackie's memory be made to: http://www.spca.tampabay.org (P.O. Box 10127, Largo. FL 33773).