Blair D. White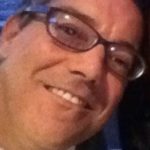 Blair Dalton White, 42, of Milton, passed away peacefully among friends early on Wednesday October 31, 2018.
Blair was the son of the late M. Dale and Ann (Sullivan) White. Grandson of the late Murray A. and Evelyn (Blair) Sullivan. Nephew of the late Peter Sullivan, all of Falmouth.  
 Blair was educated at Archbishop Williams High School in Braintree and St. Joseph's College in Maine. He enjoyed his summers in Falmouth, becoming a lifeguard in his teenage years. After college, Blair worked as a schoolteacher and then transitioned into the restaurant business. He worked at many of Boston's finest restaurants.
Blair had a beautiful soul and a huge heart. He opened his life to so many and had long-lasting friendships.  He is survived by his Uncle and Aunt Kevin and Lesley Sullivan and many friends who cherished him.
Relatives and friends are invited to attend his graveside service, Friday November,16th,  at 11 o'clock, in St. Anthony's Cemetery, 167 East Falmouth Highway, East Falmouth, MA 02356.