Thomas P. Connor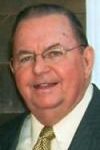 Thomas P. Connor, 83, of Quincy and formerly Dorchester and Randolph died peacefully October 13, 2018 surrounded by his loving family.
Thomas was born and raised in Dorchester.  He was a proud Navy Veteran of the Korean War.  Tom received his Bachelor and Master's degrees in Electrical Engineering from Northeastern University and retired from The Boston Edison after a career of over 35 years.
Thomas was a past Commodore of the Old Colony Yacht Club and a member of the Quincy Elks and American Legion.
Beloved husband of the late Carol (Donnelly) Connor.  Loving father of Thomas Connor, Jr. of Quincy, Karen Vasselian of Abington, William Connor of Randolph and Kerry Reilly and her husband Danny of Weymouth.  Grandfather of Jeannine Urquhart, Julianne, Joseph and the late Danny Vasselian.  Brother to Roger Connor and his wife Marie of Randolph, John Connor of Quincy and the late Robert Connor and twin to his late sister Ann Regan.
Tom is survived by four Great Grandchildren, several nieces and nephews, and loving friend Patti Keefe.
A Mass of Christian Burial will be celebrated in Saint Mary's Church, West Quincy, Thursday October 18th at 10:00 AM.  Family and friends invited.  Visiting hours at Dolan Funeral Home, 460 Granite Avenue, EAST MILTON SQUARE, Wednesday from 4-8 PM.  Interment Pine Hill Cemetery.
In lieu of flowers, donations may be made in Tom's memory, a Gold Star Grandfather to The SGT Daniel Vasselian Memorial Fund, P.O. Box 72, Abington, MA 02351.