Virginia Beverly Pierre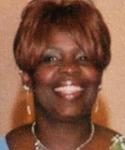 Sunrise 10/29/55                              Sunset 8/31/18
Virginia Beverly Pierre owner and proprietor of Bev's Day Care passed away on Friday August 31st 2018. Beverley is survived by her parents Shirley Pierre and Odley Cole; her four children Janelle Clervil, Libert Williamson, Jonathan Williamson, Shanita Williamson. Her siblings a host of nieces, nephews, great-nieces, and nephews, cousins, in-laws, family and friends. Beverly is preceded in death by her sister Vanessa Pierre and her grandparents Clemencia and Nathaniel Pierre.
Her Services will be held on Saturday September 8, 2018 at Saint Peters Church 278 Bowdoin Street Dorchester, Ma 02122.
Viewing 8:30a.m.-10:00a.m.
Mass 10:00 a.m.
Repast immediately following the Mass:
Thelma Burns Center
575 Warren Street
Boston, Ma 02121