Robert "Skip" Adams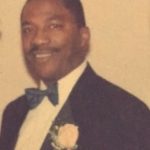 Adams "Skip" Robert, of Brockton,  passed away September 16, 2018 at the age of 71.
Skip was born in Chelsea, grew up in Roxbury and attended Dorchester High School. He worked for New England Telephone Company as a Project Manager and retired from Verizon after 31 years of service.
Skip leaves behind his loving wife of 26 years, Rona Cox-Adams; Samantha ,  Rona and Mark Lattimore, Hugh and Monique Little, 5 grandchildren, Mary and Ernest Dodson; and a host of loving family members and friends.
His Homegoing Services will be on Sunday September 23 from 2-5 pm at Dolan Funeral Home, 1140 Washington Street DORCHESTER LOWER MILLS.