Douglas "Tony" Anthony Greene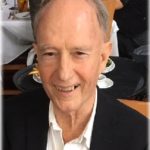 There will be a service of Remembrance for (Douglas) Anthony Greene : Tony Greene" on October 6, 2018 at 2:00 PM at the Union Congregational Church, Union, NH and a second service in Playa Hermosa, Costa Rica in January 2019.
Tony Greene of Boston, formerly of Play Hermosa, Costa Rica, Taunton, MA and Milton Mills, NH. passed away on Sunday August 26, 2018 surrounded by family and friends.
His education was in New Hampshire and he is on the wall of special remembrances at Nute High School. He was a musician and played in a folk group before his honorable discharge from the Navy in Key West, FL. Tony played guitar at family functions and on holidays. He was in the leather tanning business which he learned from his father and a former employee. Tony later bought the business from his father and partner. Remaining in the leather business he started a tannery with partners in Brockton, MA; called Phoenix Tanning and Leather. As the CEO of the business he was loved and respected by the employees and he loved them right back. This was the success of the factory.
Tony was very interested in history and American Antiques. He and his wife restored a Circa 1760 house in Taunton, MA. and had a large Thanksgiving dinner annually. They also served on the Historic Commission in Taunton, MA  the house was shown for the 350 year anniversary of Taunton.
He traveled extensively throughout Europe with his wife and attended leather shows  for his company in Paris France.
He was an avid fisherman. Enjoyed taking out his fishing boat for the Nave people in Key West, FL while stationed there.  He also took his children fishing at Moosehead Lake, Maine annually with his many fisherman friends.
He had a severe stroke in 2009 and retired to Playa Hermosa, Costa Rica. He did some volunteer work for the school students and the people of Costa Rica. He attended church outside under a grapefruit tree with Pastor Allen and his many friends.
He is survived by his wife (Catherine) Lynne Griffith Greene and his three daughters and one son.  Molly Gremer Yaques of West Palm Beach, FL., Erin Docx of W. Palm Beach, FL., Becca Greene of Venice, CA, Maxwell Greene of Cambridge, MA., and two grandchildren Lila and Owen Docx. He also has three surviving sisters, Janice Long of Milton Mills, NH, Diane Rollins of Atlanta GA, Ellen O'Connor of Warren, RI.
The Service of Remembrance will be held on Saturday, October 6th at 2PM at Congregational Church in Union, NH followed by a reception at the former Grange Hall across from the church. Interment will be the following day, October 7th at 2pm at the Cemetery on Carleton Way in Milton Mills, NH. Please send flowers to the Congregation Church.