Manuel Monteiro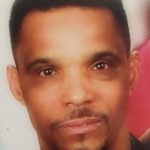 Manuel "Mane De Teta" Monteiro, 59, departed this life Monday, August 27, 2018. Manuel was born in Fogo, Cape Verde but made Dorchester, MA his home for the last 23 years.  Manuel leaves to cherish his loving memories, his wife of 27 years, Celestina Monteiro.
Manuel was predeceased by his Mother Alina Pires, Father Antonio Monteiro and Honorary Mother Rosa Pina. He is survived by his Father In-law Ovidio DePina and Mother in-law Amalia DePina.
He was employed at Mass General as a Lab Technician and had worked as a Mason in Fogo, Cape Verde prior to migrating to the United States in 1995.
Manuel had a passion for soccer and played the position of goal keeper. He was also the owner of the Desporotivo de Curral Grande Soccer Club in Dorchester which he formed with the goal of providing peace and prosperity in the community by empowering youth through leadership and mentorship.
Besides his wife, Manuel is survived by his children Elson and his wife Devonne Monteiro of Roslindale, MA, Edna Monteiro-Andrade and her husband Deter Andrade of Dorchester, MA, Emanuel Monteiro, Helder Monteiro, Alyssa Monteiro, Sonia Monteiro all of Dorchester, MA. Manuel also leaves two honorary sons, Waldinison Timas of Cumberland, RI and James Johnson of Dorchester, MA.  Four brothers, Leonardo Monteiro, Antonio Pedro Monteiro and Alfredo Olympio Monteiro all of Dorchester, MA.  Edwardo Monteiro of Praia, Cape Verde. Three sisters, Maria Julia Pires of Praia, Cape Verde, Amelia Monteiro and Alzira Monteiro both of Dorchester, MA.  Nine grandchildren Jonathan, Aaliyah, Sophia, Antine, Emaliz, Ja'Nessah, Jay'Ovannie, Elisandra and Elani, along with many nieces, nephews, cousins, family and friends.
Manuel was predeceased by his sister, Naterse Pires.
Visiting hours will be held at the Dolan Funeral Home, 1140 Washington St., DORCHESTER LOWER MILLS on Friday, August 31st from 5pm-9pm. A Mass of Christian Service will be held at Saint Patrick's Church on Saturday, September 1st at 10am. Relatives and friends are invited. Interment will be at New Calvary Cemetery.