David J. Curtis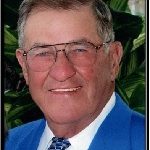 David J. Curtis, 92 years young, passed away peacefully in his Jupiter, Florida home on June 29, 2018.
He was born in Boston in 1925 to Thomas Curtis and Alice Callahan. He spent his early years in Quincy and attended Quincy High School.  He was a veteran of the United States Army Air Corps during World War II and was stationed in England.
He was married for 66 years to Margaret (Peggy) Reinhalter also of Quincy, who passed away in 2014. Together they raised nine children in Weymouth and Scituate. He is survived by Stephen and his wife Patricia Connolly of Stuart, FL, Kevin and his wife Jym-Ann of Braintree, Karen Hartigan and her husband Gerard of Sudbury, Susan Gile and her husband John of Denver, CO, Lauren McCarthy and her husband Peter of Scituate, Robin Christensen of Marietta, GA, Glenn and his wife Elizabeth of Hampton, NY and Marilyn Gordian and her husband Michael of Wake Forest, NC and the late Shawn Curtis of Rockland, ME. He is also survived by 15 grandchildren and 8 great grandchildren.  He was predeceased by his siblings Mary Berlo, Thomas, Richard and Alan Curtis, Jean Barrett and Dorothy Kelley.  He is also survived by several cousins and many nieces and nephews.
David had a very successful career as a co-owner of Curtis Farms Supermarkets and Curtis Liquors with his brothers Tom, Dick and Alan.  He was also a former President of the Scituate Chamber of Commerce.
Upon his retirement he moved to Florida, where he was a longtime member of Jonathan's Landing Golf Club.  His summer months were spent in Scituate where he was a member of Hatherly Golf Club.  Besides golf, he was an avid card playing enthusiast as well as having a passion for painting. He also had a love of horse racing and reveled in being part owner of 2 successful race horses, Falerno and Shrike.
Visiting hours Monday July 9th at the Dolan Funeral Home, 460 Granite Avenue, EAST MILTON SQUARE from 4 to 8 p.m. A Mass of Christian Burial  will be celebrated  in St. Agatha Church, Milton at 10:30 a.m. on Tuesday July 10th.
Donations in lieu of flowers can be made to Catholic Charities of the Boston Diocese or JL Cares of Jonathan's Landing in Jupiter, Florida.