Teresa Marie Lloyd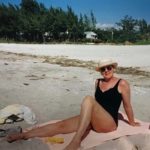 Teresa Marie "Terry" Lloyd, 69, of Avon and Dennis Port, formerly of Dorchester, passed away on Tuesday, April 10, 2018, after a fighting a courageous battle with cancer.
Beloved daughter of Gerard J. and Winifred (Lennon) Lloyd, she was raised in the Neponset section of Dorchester. She is survived by her devoted siblings Patricia Lloyd, Gerard Lloyd and his wife Margaret, Carol McKenna and her husband Robert, Winnie Horgan and her husband John, and John "Jake" Lloyd and his partner Diane Brugman, as well as many loving nieces, nephews, and cousins.
She taught early education in the Boston Public schools for over 30 years, most recently at the Henry Grew school in Hyde Park. Terry was an avid quiltmaker, reader, gardener, ice cream connoisseur, beach bum, skier and dog lover. We will miss her dearly.
Her wake will be held at Dolan Funeral Home, 460 Granite Avenue, EAST MILTON SQUARE on Thursday, April 12 from 4 to 8 PM. A Mass of Christian Burial will be celebrated at Saint Ann's Church, 243 Neponset Avenue, Dorchester, on Friday, April 13 at 12:30 PM. Family and friends invited. Interment Private.
In lieu of flowers, Terry requested that remembrances be made to the research fund of her oncologist, Dr. Benjamin Schlechter. Dr. Schlechter and his team at BIDMC continue to work diligently to identify new approaches to the treatment of colon and rectal cancers, including several clinical trials investigating safer and better treatments for these diseases. Donations may be made via www.bidmc.org/give or by check made payable to "Beth Israel Deaconess Medical Center" with "In Memory of Teresa Lloyd/ Dr. Benjamin Schlechter Cancer Research Fund" on the memo line and mailed to: Beth Israel Deaconess Medical Center, Office of Development, 330 Brookline Ave – OV, Boston, MA 02215.