Peter Tarnoff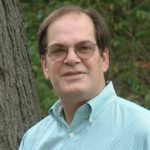 Peter Tarnoff, of Osterville, MA passed away the morning of March 29, 2018 at age 68.
He lived a vibrant life and waved the white flag reluctantly. He had so many avocations in which he was fluent that one friend commented that he lived every day as if it were it was his last, but studied his interests as though he would live forever. He loved Cape Cod, his final home, but began his life in Norwalk, Connecticut.
Peter attended St. Luke's School in New Canaan, Connecticut; he then went on to St. Lawrence University for two years before transferring to Boston University. There, while studying journalism, he nurtured his loves of photography and music. He was the first photo editor of the newly formed campus daily newspaper, The Daily Free Press, still in publication 48 years later. Peter loved music and he befriended musicians and music promoters alike in Boston, as he was much more than a casual fan. Latter day collectors of rock and roll images prized his music photos made beginning in the 1960s.
After college, Peter began a diverse career – working only in industries that he loved, including alpine skiing, wine, finance, and lastly education. It was not a surprise to his friends that Peter, as a legendary storyteller and unusually patient explainer of complexities, spent the remainder of his working life as an educator. He taught math and financial literacy at numerous schools on Cape Cod and in the Boston area.
Peter married Donna Driscoll-Tarnoff on April 25th 1981, in Milton, Massachusetts. Peter and Donna met in 1979 in Connecticut, while both working in the ski industry. They enjoyed 31 years of marriage, skiing in Vermont, traveling in France and Italy, and raising their two sons Nicholas (31) and Alexander (28), until her passing in 2012.
Peter was pre-deceased by his beloved wife, Donna Driscoll, his father, Edwin Tarnoff, and his brother, Jeffrey Tarnoff. He was exceptionally proud of his two sons Nicholas, of Atlanta, GA, and his wife Chelsea, and Alexander, of New York, NY. He is survived by his mother, Betty Tarnoff, sons Nicholas and Alexander, and many nieces and nephews and large extended family and friends. He will be greatly missed by all who had the pleasure of knowing him. His friends have assured the family that they will fill the void of his absence with memories and stories too many to number.
Relatives and friends are respectfully invited to attend visiting hours on Tuesday April 3, 4:00pm- 7:00pm in the Dolan Funeral Home, 460 Granite Avenue, EAST MILTON SQUARE, Milton. Interment Private. 
In lieu of flowers, donations can be made in memory of Peter Tarnoff to the Admiral's Watch of the Barnstable Clean Water Coalition or to Tuck School of Business at Dartmouth, Class of 1979 Fund.