Mark S. Sturgeon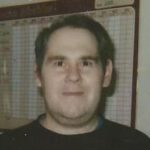 Mark S. Sturgeon, 62 of Mattapan, passed away with his family by his side, on Saturday, January 27, 2018.
Mark loved the Lord and knew what it meant to love others, 1 John 4:7 Beloved, let us love one another; for love is of God; and every one that loveth is born of God, and knoweth God.  Mark received and accepted in his heart the Lord Jesus Christ as his personal Savior in the spring of 2001. While he lived in Dorchester Mark joined Christ community Church and grounded himself in the Word while battling through the storms of life, But it was different this time he said, Jesus is on my side brother and he will help me.  Yes Mark I replied  Exodus 15:2  The Lord is my strength and my song: he has become my salvation.  When Mark moved to Mattapan, God lead Mark to Mattapan Baptist Church that preached the word of God and that Church was a God send to Mark. We talked on the phone a lot and he would be so excited,  He loved the brethren there and they loved him in truth and deed.  They looked after Mark their brother in the Lord with great care, patience and Love.   I was so grateful and excited for him.  Mark got sweeter as the years went by.  Ask anyone and they will tell you Mark was a humble man, and he let his light shine.
Matthew 5:16 Let your light so shine before men, that they may see your good works, and glorify your Father which is in heaven.   We loved our trips to the ocean to eat at Tony's Clam shop especially on Easter Sunday, we talked about how even nature was resurrecting on Easter, it was so fitting.  The weather warming and the Tulips and flowers beginning to coming up on Gods command.  My brother you were an encouragement to us all and we love you so much for it.   As for me and my sisters and brothers in Christ, we will see you again brother in Gods house in Heaven.
John 3:16 For God so loved the world, that he gave his only begotten Son, that whosoever (Mark) believeth in him should not perish, but have everlasting life.   Amen Brother, you ran the race and finished the coarse!
Maybe your Boston Bruins will win the cup for you?
We love you and will miss you brother!!  
Mark was a former military veteran of the Army National Guard and is survived by his beloved siblings, Linda Ann Barraza of Milton, Deborah M. McKay of Braintree, Doreen E. Fisher of Norwell, James M. Sturgeon of Brockton, Cecilia A. Abruzzese of Norwell, Andrea J. Johnson of Plympton, Clay D. Sturgeon of Brockton and the late Lawrence C. Sturgeon. He is also survived by 13 nieces and nephews &  5 great nieces and 1 great nephew.
Relatives and friends are welcomed to join in the funeral services, visitation is Friday, February 2, 2018, 5:00PM to 8:00PM at the Dolan Funeral Home, 1140 Washington St., DORCHESTER LOWER MILLS following the visitation Mark will be eulogized from 8:00PM to 9:00PM. Interment Private.
In lieu of flower donations in Mark's memory may be sent to Mattapan Baptist Church Building Fund, 587 Eliot St., Milton, MA 02186.