James B. Haley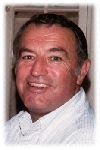 James "Jim" B. Haley, 87, of Harwichport, formerly of Milton, passed away on Thursday, January 25, 2018.
Born in Quincy on June 20, 1930, he was the son of the late John F. and Louise (McLaughlin) Haley.
Beloved husband of Ann T. (Lannon) Haley. Loving father of James "Brian" and his wife Yasmine Haley of Milton. Cherished grandfather of Benny, Addie, and Emmi Haley.
A Mass of Christian Burial will be celebrated in Saint Agatha Church, Adams Street at Brook Road, Milton, Wednesday, January 31 at 10:30 AM. Interment at Milton Cemetery
In lieu of flowers, memorial donations may be made to Catholic Charities of Boston.  http://www.ccab.org/give