Francis M. Cosgrove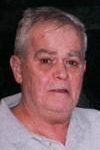 Francis M. Cosgrove, of Dorchester, a retired construction laborer, died at his home, surrounded by his family, Thursday December 28, 2017.
Beloved husband of Kathleen (Connolly) Cosgrove. Devoted father of Kelly Ann Alves and the late Patrick Rogers (BPD). Proud grandfather of Devon Rogers, Caitlin Alves, Makenzie Rogers, Benjamin Sullivan and Phelim Rogers. Frank is survived by brothers Martin S., Dennis W., Rev. Joseph J. and Michael Cosgrove and sisters Mary F. Lane, Eileen Keeney and Teresa M. McMorrow. He is predeceased by siblings Kathleen M. Wood, Virginia F. Manoli, Walter J. and Vincent J. Cosgrove. Survived by numerous nieces, nephews, great-nieces and great-nephews.
A Mass of Christian Burial will be celebrated in Saint Ann's Church, 243 Neponset Avenue, Dorchester, Wednesday January 3 at 11:00 AM. Relatives and friends invited. Visiting hours at Dolan Funeral Home, 1140 Washington Street, DORCHESTER LOWER MILLS, Tuesday 4-8 PM. Interment Cedar Grove Cemetery.