Allicia Smith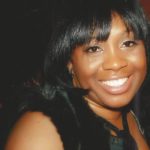 Allicia Smith, of Hyde Park, passed away suddenly on August 31, 2017.
Beloved wife of Devon Smith. Cherished daughter of William Padgett II and Sandra Roberson. Loving sister of Anita Stinson, Kissie Stinson, Michelle Stinson, Sandra Stinson, Nina Stinson, Selina Stinson, William Padgett III, Tymesha Smith, Kira Cunningham and Roman Murray.
Visitation Saturday September 9 from 11:00 am -12 Noon at Pleasant Hill Baptist Church, 155 Humboldt Ave., Roxbury, followed by a funeral service at 12PM. Relatives and friends invited.