Nakieka "Kiki" Taylor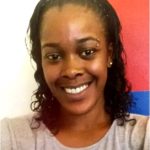 Nakieka Taylor was born in Boston, Massachusetts to Ms. Nannie Taylor and Mr. Raymond Chapman on April 30, 1987. She was raised in Dorchester then moved to Roxbury at the age of 9. Nakieka, lovingly nicknamed Kiki, was a joyful person with a smile of gold; everyone loved being around her she was always happy. She graduated from Hyde Park High School and her first job was security guard at Copley Mall. After that she worked at the Boys and Girls Club in Roxbury where she became a lifeguard, she loved to save lives. She had a big heart and loved to help people, she would bend over backwards to help family and loved ones. Not a negative word spoken about her, she is remembered as always giving to others regardless of her need. She even helped nurse her brother Nelson Taylor back to health after a near-death experience in a house fire several years ago.
 Nakieka leaves behind her mother and father Nannie Taylor and Raymond Chapman, her two brothers Raymond and Nelson Taylor, three sisters Ramona Chapman, Esslena Jackson and BettyAnn Carlies, as well as a host of nephews, nieces, and cousins.Visitation will be held at the Dolan Funeral Home, 1140 Washington St., LOWER MILLS, on Tuesday, August 29 at 10:30AM. Funeral service to follow at 11:30. Interment at Oak Lawn Cemetery.