Betsy Jean Debnam Upchurch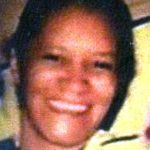 Betsy Jean Debnam Upchurch of Milton, died peacefully at home on  July 28, 2017.  Betsy was born in Raleigh, North Carolina on April 18, 1935 to the late Magnolia Debnam and the late Eugene Joseph Rogers.
At the age of 17 Betsy moved to Boston and soon after married James Allen Upchurch.  She worked as a Home Health Aide for many years until she retired in 2007.
She is survived by 3 sons; Larry Debnam (Tanya), Michael and Anthony Upchurch and a daughter Carolyn Upchurch (Nathaniel Edge), her god daughter Paulette Parham, 17 grandchildren, 20 great grandchildren, 4 great great grandchildren and a host of family and friends.
Visitation will be held at Dolan Funeral Home, 1140 Washington St., DORCHESTER LOWER MILLS, Friday, August 4th from 10-11 AM, followed by a Funeral Service at 11:00 AM.  Family and friends invited.