Arthur James Dorgan, Sr.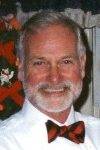 Arthur James Dorgan, Sr.,  July 23rd 2017, went to his eternal rest surrounded by his family.   He leaves his beloved wife, soulmate, and friend of 59 years Marie Anne (Perkins) Dorgan, children Leo, Jon Timothy, TraceyLea, Ruth and the late Arthur Jr..  He also leaves his cherished grandchildren Nikolas Dorgan, Jessica Gile and the late William Gile.  Brother of Elizabeth McGilloway and the late John Dorgan and Mary West.
Arthur was born and raised in Ellsworth, Maine.  He graduated from Ellsworth High School with honors and excelled in athletics.  He enlisted in the Air Force where he trained as an Airborne Radio Mechanic.  In his free time he was a volunteer playing basketball for the March of Dimes Basketball Tournaments.
Arthur went to Industrial Technical School where he graduated with high honors and the outstanding scholastic achievement award.  He worked at Raytheon where he worked on the guided missiles.  Arthur worked for the United State Postal Service where he was awarded the superior performance and special achievement awards. He was an armed guard for Brinks Inc., and worked at Curtis Farms in Quincy as the night manager for 30 years.
Arthur's happiest time was being surrounded by his family and loved one's, going home to Maine and having picnics and cookouts.  Visits with his grandson Nikolas were special to him.  He loved to read the histories of war, the outdoors, working in the yard, sailing and star gazing.  He loved watching the Red Sox, Celtics and Patriots with Jon Timothy.  Arthur was a faithfilled man who loved to read and watch movies about miracles.  He had a wonderful sense of humor, infectious smile and was well loved by many.  He always helped those in need.
Arthur was a Boy Scout Committee Man Troop 19 – Cub Scout Master and Committee Man of Pack 5. He was a member of DAV Post #29, a Lifetime Member of AMVETS Post 51, a member of the International Brotherhood of Teamsters Local 25, American Postal Workers Union and the AFL-CIO.
A Memorial Mass will be celebrated in Sacred Heart Church, 386 Hancock Street, Quincy, Saturday August 26th at 10:00 AM.  Family and friends invited.  In Arthur's memory donations can be made to Saint Jude's Children's Research Hospital, PO Box 1000 Department 142, Memphis, TN 38148.