Jeffrey Martyn Weston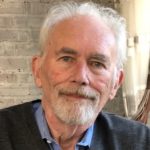 Jeffrey Martyn Weston, of Newport, RI, formerly of Portsmouth, RI, and Hull, MA at Newport Hospital, Monday March 13, 2017.
Born in Liverpool, England, Jeff was raised in Plainfield, NJ and graduated from Boston University. He has worked in the food service industry for his entire career, predominantly as a manufacturers sales and design representative.
Beloved husband of Judith A. (Murphy) Weston. Father of Shaun Weston of Sharon and step-father of John J. Foley III of Mashpee and the late Michael R. Foley. Grandfather of Max Martyn Weston, Davis Lee Weston, Grant Thomas Weston, Dylan Michael Foley, Madison Ruth Foley, John J. Foley IV and Porter Adam Foley. Former husband of Judith H. (Karo) Weston.
The family invites friends to join with them Saturday March 18 at 11:00 AM at Dolan Funeral Home, 460 Granite Avenue, EAST MILTON SQUARE, Milton, Massachusetts, and a Celebration of Jeff's Life will begin at 12 Noon.
In lieu of flowers, donations in Jeff's memory may be made to Lifespan Cancer Institute @ Newport Hospital, 11 Friendship Street, Newport, RI 02840.