Mark L. Hillis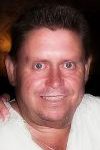 Mark L. Hillis, of Quincy, passed away at his residence on March 27, 2017. Mark was a groundskeeper for the Sheraton Tara Hotel in Braintree for many years.
He was the son of the late Henry G. and Jeanne (Mooney) Hillis. Loving brother of Chris Hillis and wife Signa of Oregon, Kevin Hillis of Quincy, Karen DeRosa and husband Joe of Hingham and the late Gary Hillis. Cherished uncle of 9 nieces and nephews and 9 great nieces and nephews. Dear friend of Evelyn Aniolowski of Quincy.
A Mass of Christian Burial will be celebrated, Monday in St Clare Church, Braintree at 10 AM. Visiting hours from the Dolan Funeral Home, 460 Granite Ave., EAST MILTON Sunday 2-5 PM. Interment Blue Hills Cemetery Braintree.