Robert M. Diener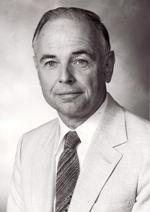 Dr. Robert (Bob) Diener died at home in Milton after a courageous battle with ALS (Lou Gehrig's disease). He was 85. Born in Zurich, Switzerland, he was the son of the late Max and Erica Diener. He grew up on the family's dairy farm in Ringoes, NJ, and was an active member of the Mt Airy 4H Club. When his father sold the farm in the early 1940s, the family moved to a smaller farm on Reaville Rd in Flemington. There he became enamored with horses, a love that he cherished for the rest of his life.
A graduate of Flemington High School in 1949, Bob was senior class president and served as sports editor for the Yearbook. He graduated from Cornell University with a BS in animal husbandry, and was recognized as a high-scoring member (and captain in his junior year) of the Cornell polo team.
Bob served his country in the United States Army Medical Corps from 1953 to 1955 during the Korean conflict as a medical laboratory technologist. He married Deborah Smith, his college sweetheart, while in the service. After being honorably discharged from the army, they moved to East Lansing, Michigan, where he worked in the local hospital and then applied to the veterinary school. He achieved his DVM with honors from Michigan State University in 1960 and finished a Masters degree in pathology the following year, while employed as an instructor in the Department of Surgery and Medicine.
The appeal of medical research lured Bob back to NJ, where he became a clinical researcher in the Animal Health Division of CIBA Pharmaceuticals for two years, before he was made Assistant Director of Toxicology and Pathology in the Medical Research Division. In succeeding years he became Associate, and then Director of the Tox/Path subdivision, and when CIBA merged with Geigy he became Executive Director of Safety Evaluation for the merged corporation. He remained with CIBA-Geigy for 32 years, and when he retired in 1993 he became a Consultant in Pharmaceutical Research and Toxicology.
True to his farm background, Bob loved animals, especially horses and dogs and the outdoors. He was a rated polo player for over 30 years and played for Chukker Valley in Gilbertsville, Pa and later Burnt Mills Polo in Bedminster, while living in rural Chester, NJ. He was also an avid skier in his youth and while living in retirement in Whitehouse Station.
He was predeceased by his beloved wife, Deborah in 1962, but remarried and is survived by his divorced second wife Claire (nee Choborda). He is also survived by his son, Dr. Eric Diener and daughter, Dr. Diane D'Souza, both living in Massachusetts, and by his daughter, Patricia Fisher in Long Valley, NJ and son, Glenn Diener in Crofton, MD. In addition there are six grandchildren—Noel, Tara, Mira, Christopher, Sarah, and Kaitlyn—who live in various states, Canada, and India.
Memorial donations in his name and in support of care for animals and our Earth may either be made to Michigan State University, College of Veterinary Medicine, 784 Wilson Rd, East Lansing, MI 48824 or the Environmental Defense Fund, 1875 Connecticut Ave NW, Washington, DC 20009. A memorial service will be held on Saturday July 23rd at Church of Our Saviour, 453 Adams St., Milton.