Patrick W. Murray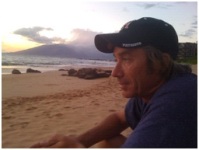 Patrick W. Murray, 52, passed away on April 24, 2016 in Portsmouth, RI.  Born on September 10, 1963, he is the son of the late Cornelius J. Murray Jr. and Patricia (McCarthy) Murray of Hamilton, MA.
Patrick is survived by his wife Jeanne Smith-Murray of Cohasset, MA;  brother Cornelius Joseph Murray III and sister-in-law Jane, of Hamilton, MA; sister Anne (Murray) and brother-in-law Michael Smith of Bedminster, NJ; nieces Katherine Smith of Aspen, CO and Elizabeth Smith of NY, NY;  Helen Murray of Lexington, KY; nephew CJ Murray IV and wife Tamara and grandniece Amelia of New Orleans, LA; in-laws the Smith Family of Cohasset, MA and many close and highly valued friends.
In 1982 Patrick graduated from the Pingree School of South Hamilton, where there was mutual admiration, respect and the highest regard from classmates and faculty alike. He later attended Roger Williams College where he captained the Lacrosse team, leading them to many victories including an undefeated season in 1987. He held the Roger Williams Lacrosse high-scoring record for almost 10 years.
For over twenty years Patrick was a staple of morning radio, entertaining listeners and clients in Boston and beyond. He worked his way up from news intern on Charles Laquidara's "The Big Mattress" show on WBCN, to writer, producer and voice talent on comedy bits and commercials, traffic reporter and weekend jock. Patrick's traffic, surf and ski reports became popular segments on the morning show, where he coined new words and phrases, such as 'shlooney' and 'freshies' for the New England weather vernacular.
"Patrick Murray had a quick wit and a loud, deep, 'jolly man' laugh that endeared him to our listening audience. His traffic and surf reports were extremely popular – not so much for their "accuracy" – but more for his humorous, over-the-top and unique delivery…" Laquidara remembers.
An extreme sports athlete, Patrick captained the WBCN ski team and created the cross-promotional idea of broadcasting the morning show live from ski lodges around New England. These winter promotions have since become a revenue-producing concept used by many radio and TV morning shows in the market.
Patrick played the 'hot corner' for the BCN Ballbusters, the station's softball team, and was active as a percussionist with several local bands.
In 1996 Patrick joined the mass exodus as "The Big Mattress" switched from WBCN to WZLX. There he continued entertaining morning show listeners, and he also hosted his own evening program, "The Last Call."
After a long friendship, Patrick and Jeanne Marie Smith were married and they lived in Maui, HI until 2015, when they relocated back east to Rhode Island.
Patrick was an avid Patriots football fan, an extreme skier, a dawn patrol surfer, a skater, a lacrosse captain, a radio announcer, comedy writer, percussionist, Deadhead, steeplejack, outdoorsman and an all-around passionate and loving spirit.  Most recently he enjoyed his job at GrandScapes in RI, where admiration and respect were mutually shared with his many co-workers. In fact, everyone who knew Patrick and everyone who ever worked with him were in awe of his sincere dedication and indefatigable work ethic.
Patrick lived every day to the fullest. He provided a lifetime of love and laughs to family, classmates, friends, radio fans and to all who were fortunate enough to know him.
The ultimate optimist… "Pugs","Trick","Shatz","Your Pal Murray", "Murray the Fish," your wry humor, distinctive voice and charismatic personality will be missed.
Patrick will be reunited with his parents at a private burial service in Hamilton, MA.
Family, friends and fans are invited to share in a Celebration of Life for Patrick by stopping by and "talking story" at Thornton's Fenway Grille, 100 Peterborough St, Boston, MA on Saturday, June 25, 2016 from 4pm – 8pm. Memorial Paddle Outs in Rhode Island and Maui will be announced at a later date. All events are family friendly.
In lieu of flowers, expressions of sympathy may be made in Patrick's memory to the Pingree School, in support of the Athletics program, Pingree School, 537 Highland St., South Hamilton, MA 01982.