Audrey K. McInerney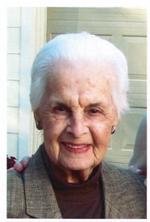 Audrey Keefe McInerney of Milton, MA, died peacefully at the age of 90.  Audrey was born to the late Philip and Della Keefe, September 24, 1925 in Houghs Neck Quincy, MA.  She married the love of her life, the late M. Joseph McInerney, in 1953.  After briefly residing in Hancock Village in Brookline, they settled in Milton.  Audrey leaves her three daughters, Tara McCaffery and husband Jim of Newfound Lake, NH; Maura McInerney and husband Kurt Grazewski of Wayland, MA; and Megan McInerney-Falvey and husband Michael Falvey of Boston & Mattapoisett, MA.  Audrey loved her grandchildren–Sean Hogan, Erica Ziemba, & Ashton Bragg; Caitlin, Michael, Brigid, & Aidan Falvey; and Cara & Kirsten Grazewski.  She was great grandmother to Sean Hogan Jr. and Joseph & Greta Ziemba.  Audrey was 1 of 8 siblings (Dot, Phil, Kay, Gerry, Ginny, and George) and survived by her beloved brother Raymon  Keefe & his wife Virginia.
After graduating Quincy High School, Audrey was employed at Travelers Insurance in Boston as an auto insurance claims representative and later landed her dream job as secretary to the Director of Fashion at Jordan Marsh conducting fashion shows and sales analysis.  Audrey spent many hours golfing at Oyster Harbors, Cape Cod and Jonathan's Landing in Jupiter, FL.  First and foremost she loved her family, followed by gardening, golf, the Boston Globe, Oprah, Ellen, Cary Grant, Grace Kelly, fashion, home décor, spic 'n span foot baths, all shades of beige, clip-on earrings, English muffins, lifesavers, Lipton tea, Sprite, lobster rolls, fried clams, Tom Brady & the Red Sox.
A graveside service will be held on Monday June 20, 2016 at 11:30am in Blue Hill Cemetery, Braintree. (Family will gather at 11:15am  at the cemetery office to process to the grave.) In lieu of flowers, please make donations to: www.danafarbergiving.org.