Andrew L. Flonory III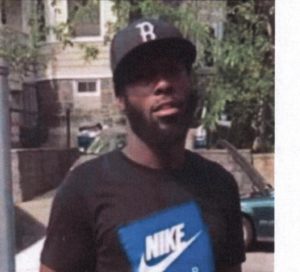 Andrew L. Flonory, son of Delorise Flonory and Artis Cooper, formerly known as J.R., and a special father, John Thompson, was born on January 12, 1984 in Boston, Massachusetts and departed this life on June 18, 2016. Andrew received his education in the public schools of Boston at Jeremiah Burke.  He was employed as a brick mason for two years.
Andrew accepted Christ in January of 2000 and became a member of Morning Star Baptist Church under the leadership of Bishop John M. Borders, III.  As a member, he served faithfully as part of FA Watson Youth Fraternity. He was also a member of the Boston Neighborhood Basketball League. Andrew (Boo-Boo) enjoyed sports, playing basketball, video games and telling jokes.
The life and memory of our loved one shall long be remembered by his mother Delorise Flonory; his father J.R. and John; his five children, Andrew Flonory, Khori Flonory, Arianna Flonory, Seyjana Sejour, Londy Blue Flonory; his brother, Dwayne Flonory; his sisters, Ebony Flonory, Eyanna Flonory, Sarah Flonory, Artamia, Janelle, Marshawn, Michael, Shakia, Roger, Shawntay, Devon, Jenia, Hakeem and Bookie; aunts and uncles, Marshall Daughtry, Wilfred and Diane Francois, Mark and Angela Davis, Michelle, Brenda, Glenny, Clerance, Ella Mae, Varie (Ernest) Joyce, Bissie Mae (Jim) Goolsby, Jonandria (Anthony) Jones-Booker, Tasha Brown; his Godmother, Carla.
Visitation  will be held at Morning Star Baptist Church, Friday June 24 at 11AM. The Funeral Service will follow immediately at noon. Interment at Oak Lawn Cemetery. Relatives and friends invited