Mary E. Cronin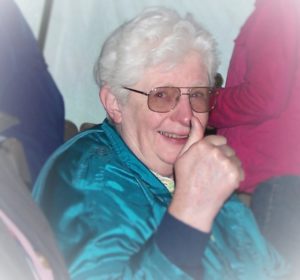 Cronin Mary E. of Dorchester died May 17, 2016.  Beloved   sister  of Ann Bennett of Dorchester, David Cronin of Tewksbury, Joseph Cronin of West Roxbury, Tommy Cronin of Middleboro and the late John, Robert, Alice, Michael and James Cronin.   Mary was cared for by her cherished friend Shirley McAuliffe of Braintree and her devoted niece Cristina Allen of Mansfield.  She is also survived by several nieces and nephews.
Mary worked for Boston Gas Company for many years before retiring.  She enjoyed donating her time to various charities, including St. Matthew's Food Pantry and the Shattuck Hospital where she could always be found giving to the less fortunate.  Mary was a devoted Catholic with deep faith in her religion.  She will be remembered by all who loved her as a woman with a huge heart and deep compassion for others.
A Mass of Christian Burial will be celebrated in St. Gregory Church, Dorchester Monday May 23, 2016 at 10:00AM.  Relatives and friends respectfully invited to attend visiting hours on Sunday 2-5PM in the Dolan Funeral Home, 1140 Washington Street,  Dorchester.  Burial in Cedar Grove Cemetery.  See www.dolanfuneral.com for online condolences.