Dr. Owen B. Kiernan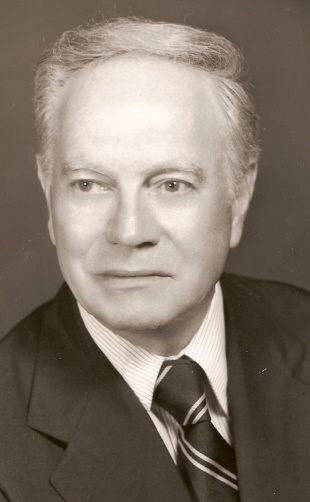 95, recognized as one of the nation's leaders in secondary education died on January 5, 2010. Born in Randolph, Massachusetts, he attended local schools, graduated from Bridgewater State College and later received a masters degree from Boston University and a doctorate from Harvard.
Additional graduate study was completed at Boston College, Columbia and Northeastern where he taught administration, supervision and school law. He received citations and honorary doctorates in literature, humane letters, pedagogy, science and laws from a number of colleges. Among the area institutions recognizing his service were Boston University, Northeasterm. Stonehill, Rhode Island, Lesley, MIT, and the University of Massachusetts. He held an Associate in Education post at Harvard and lectured at a number of universities in this country and abroad.
Dr. Kiernan began his professional career as an elementary principal and later as the high school principal in Sandwich, MA. From there he became superintendent of schools in the Wayland-Sudbury-Sherborn school district, as well as in Milton, MA. For 12 years (1957-69) he served as Massachusetts Commissioner of Education. Other Massachusetts assignments included memberships and chairmanships of the State Board of Education, State Board for Vocational Education, Board of Collegiate Authority, Board of Higher Education Policy, School Building Assistance Commission, ; and, legislative commissions for educational television, the state medical school, state insurance, higher education assistance, and higher education facilities. In 1966-67 he was president of the Washington based Council of Chief State School Officers representing the ranking education officials in the 50 states and U.S. territories.
From 1969 to 1980 Dr Kiernan was Executive Director of the 40,000 member National Association of Secondary School Principals in Washington, DC. Following that assignment he entered private practice as an educational consultant in the nation's capital. From the Eisenhower to the Reagan Administration he was a White House advisor and member of several presidential commissions including the President's council on Physical Fitness and Sports and the Commission on Presidential Scholars. Related experiences service with White House Conference on Education committees and as secretary of the Presidential Classroom for Young Americans. Also, he served on the National Board of Advisors and the National Scholarship Committee of the Horatio Alger Association of Distinguished Americans.
Among institutions of higher education he served on the governing boards at Boston University, MIT, and the University of Massachusetts. Other trustee memberships included Boston's Museum of Fine Arts, Museum of Science, and national service on the College Entrance Examination Board, Joint Council on Economic Education, and the National Merit Scholarship Corporation. At Harvard he was a member of the Overseers Visiting Committee for Military, Naval and Air Science.
At the International level, Dr. Kiernan was a member of several study committees examining the school and collegiate systems of Germany, the Republic of China and the Peoples Republic of China. Under Ford Foundation sponsorship he completed a study of student unrest in 20 other countries of the world. For four years he was chairman of the Atlantic Treaty Education Committee (NATO countries) and the Atlantic Information Center for Teachers in London.
Dr. Kiernan's club memberships included Washington's Cosmos Club and the National Press Club, and the Harvard Club of Boston.
In 1986 he received the National Recognition Medal from the Freedoms Foundation at Valley Forge. The citation read, " For a lifetime of achievement in pursuit of excellence in the American education system serving as a teacher, administrator and role model for students and teachers alike".
Beloved husband of the late Esther H. (Thorley) Kiernan. Loving father of Joan Kiernan Lange of Westbury, NY, Nancy Kiernan Case of Denver, CO. and John A. and his wife Susan Kiernan of Milton. Brother of the late Vincent Kiernan. Owen is survived by twelve grandchildren and eleven great-grandchildren.
A Mass of Christian Burial will be celebrated in Saint Agatha Church, Milton, on Saturday, January 9 at 1:00 PM. Relatives and friends invited. Visiting hours at Dolan Funeral Home, 460 Granite Ave, MILTON, Friday 4-8PM. Interment Saint Mary Cemetery, Randolph.
In lieu of flowers, donations in Owen's memory may be sent to the Esther and Owen Kiernan Scholarship Fund, Bridgewater State College, Bridgewater, MA 02324.