John J. Young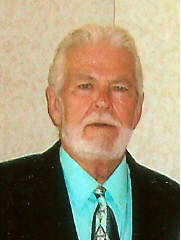 a self-employed carpenter, died Tuesday October 13 at Brigham and women's Hospital. He was 68 years old.
Beloved husband of Ruby (Rickerson) Young. Father of Shawn, Deborah, Donna, MaryBeth, Blake, Vivian, Ricky and Mario. Brother of Steven and his wife Deborah of Brockton. John is also survived by eleven grandchildren.
A Mass of Christian Burial will be celebrated in Saint Gregory Church,
Dorchester, Tuesday October 20 at 10:00 AM. Relatives and friends
invited. Visiting hours at Dolan Funeral Home, 1140 Washington St.
DORCHESTER LOWER MILLS, Monday 4-8 PM. Interment Mount Hope Cemetery .