Charles C. Winchester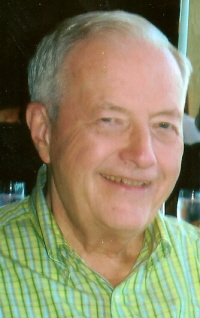 an Attorney and a longtime resident of Milton, died at his home, surrounded by his family, on Wednesday, October 21, 2009.
Born in Woburn, Charles was a graduate of Newton High School, Class of 1954. He attended Dartmouth College and was a graduate of Boston College Law School, Class of 1961.
Charles was admitted to the Massachusetts Bar in 1961. That same year, he joined Fish and Richardson PC, a law firm in Boston. After 41 years with Fish and Richardson, he retired as Chairman of the Board in 2002.
Charles was an active resident of the Town of Milton. He was a Town Meeting Member since 1972 and a member of the Warrant Committee from 1974 – 1978. He also served as Chairman of the Warrant Committee for two years.
He was elected to the School Committee in 1980, served for two years, and he served as Chairman of the School Committee for the last year. In 1982, he was elected as Town Moderator and worked in that position for 9 years, retiring in 1991. He also was a Corporator of the Milton Hospital.
In 1995, Charles was selected to serve as Chairman of the Fire Department Study Committee, and in 1998 he was appointed Chairman of the School Building Committee, a position that he held for 11 years.
Charles was a member of The Massachusetts Bar Association, The American Bar Association, Patent Law Association, and the US Bar- Japanese Patent Liaison Committee.
Beloved husband of 50 years of Janet M. (Lyons) Winchester. Loving father of Christine Winchester of Braintree, Charles Winchester of Milton, Mark and his wife Jacci of Vermont, Joan Sachs, MD and her husband Jeffrey of Marblehead, Stephen Winchester of Milton and Matthew Winchester of New Orleans.Also survived by 7 grandchildren. Brother of Jane Winchester, MD of Greenfield and the late Grace Winchester.
A Mass of Christian Burial will be celebrated in Saint Elizabeth Church, MILTON on Saturday, Oct.24 at 10:00AM. Relatives and friends invited. Visiting hours at the Dolan Funeral Home 460 Granite Ave. MILTON on Friday, 4-8PM. Interment Milton Cemetery.
In lieu of flowers, donations in Charles' name may be sent to The Charles C. Winchester Scholarship Fund, PO BOX 870111, Milton Village, MA 02187.