Lorayne A. (Joyce) Carberry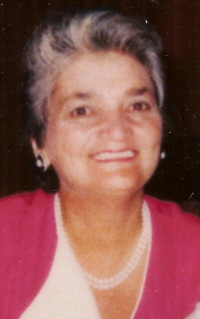 78, of Milton, passed away after a long illness on Monday, September 14, 2009. beloved wife of Kenneth R. Carberry for 58 years. Devoted mother of Joyce A. Scott and her husband Ronald, Dale Marie Carberry, Kenneth A. Carberry and his wife Mary, Keith R. Carberry and his wife Anne, all of Milton and Kurt R. Carberry and his wife Deborah of Canton. Lorayne is also survived by 14 grandchildren.
Mrs. Carberry had many interests. She was a talented artist, decorator, real estate investor, a prolific political debater and a true lover of life.
Mrs. Carberry was proud of her Irish heritage, her South Boston roots and her Catholic faith. She had a deep devotion to Saint Anthony and to the Blessed Mother.
A philanthropist, Mrs. Carberry gave generously to schools, churches, foundations and individuals for many years. She strongly believed in the blessings of anonymous giving.
A Mass of Christian Burial will be celebrated in Saint Agatha Church, Milton on Friday, September 18 at 12:00 Noon. Relatives and friends invited.
Visiting hours at the Dolan Funeral Home, 1140 Washington St. DORCHESTER LOWER MILLS Thursday 4-8PM. Entombment Saint Michael Cemetery, Boston.
Donations in Lorayne's memory may be made to Elizabeth Seton Academy, 2220 Dorchester Avenue, Dorchester, MA 02124.